Support matters, Passion to create, we are the key to support your Development Department, your Engineering Department, Purchasing, etc.
Creating new ideas, support for constructions, Engineering, improve quality, sourcing new suppliers in China. These are all ingredients to support your Company. From design till shipment, small projects, construction work or outsourcing only, we offer you a taylor made solution.
NOVA Design Engineering was established in 2007, a company dedicating to providing clients with professional solutions to industrial design of new products, enhancing the value of products by the most economical investment and turning the solutions into the "keys" in practice.
We have clients covering the various areas such as baby products, household electric appliances, personal care products and industrial equipment etc. No matter for a newly-emerged enterprise, an enterprise run by nongovernmental/a private enterprise or for an ambitious multinational company, the key to the success is not lying on the current profit or scale but on innovative resolutions and high efficient cooperation, in which we are always pursuing the goal of creating benefits for clients, assisting our enterprise in adding substantial values and surpassing our competitors.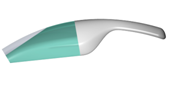 All designs and models showed on this website are protected by Law and registered. Each model and or design have his own Industrial design rights.
Industrial design rights are intellectual property rights that make exclusive the visual design of objects that are not purely utilitarian. An industrial design consists of the creation of a shape, configuration or composition of pattern or color, or combination of pattern and color in three dimensional form containing aesthetic value. An industrial design can be a two- or three-dimensional pattern used to produce a product, industrial commodity or handicraft. Under the Hague Agreement Concerning the International Deposit of Industrial Designs, a WIPO-administered treaty, a procedure for an international registration exists. An applicant can file for a single international deposit with WIPO or with the national office in a country party to the treaty. The design will then be protected in as many member countries of the treaty as desired.