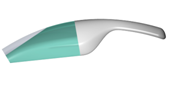 All designs and models showed on this website are protected by Law and registered. Each model and or design have his own Industrial design rights.
Industrial design rights are intellectual property rights that make exclusive the visual design of objects that are not purely utilitarian. An industrial design consists of the creation of a shape, configuration or composition of pattern or color, or combination of pattern and color in three dimensional form containing aesthetic value. An industrial design can be a two- or three-dimensional pattern used to produce a product, industrial commodity or handicraft. Under the Hague Agreement Concerning the International Deposit of Industrial Designs, a WIPO-administered treaty, a procedure for an international registration exists. An applicant can file for a single international deposit with WIPO or with the national office in a country party to the treaty. The design will then be protected in as many member countries of the treaty as desired.
Product designers are equipped with the skills needed to bring products from conception to market. They should have the ability to manage design projects, and subcontract areas to other sectors of the design industry. Aesthetics is considered important in Product Design but designers also deal with important aspects including technology, ergonomics, usability, stress analysis and materials engineering.
As with most of the design fields the idea for the design of a product arises from a need and has a use. It follows a certain method and can sometimes be attributed to more complex factors such as association and telesis. Also used to describe a technically competent product designer or industrial designer is the term Industrial Design Engineer. The Cyclone vacuum cleaner inventor James Dyson for example could be considered to be in this category (see his autobiography Against The Odds, Pub Thomson 2002).